Lyn's Green Monster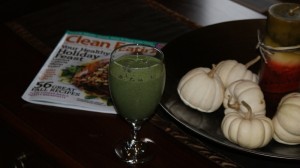 I am very new to the Green Monster Movement, but I love it.  I am trying very hard to become the healthy woman that I was created to be.  I look forward to reading more on this blog and Oh She Glows. I love the feeling of being active in my own health.
I love the thickness of my Green Monster, it's like a shake.
Ingredients:
Protein Powder
yogurt
ground flax
banana
spinach
strawberries
pineapple
zuccini
Orange juice
and a little fresh lemon juice!
Whew!!! that's alot of stuff, but it's very filling and it tastes great.