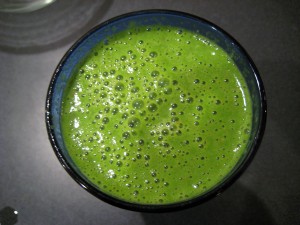 After several months of drinking my favorite green monster (the virgin), I decided to experiment. I brought my obsession with dried figs into the picture, and voila! I discovered my go-to recipe.  The cucumber makes this smoothie especially smooth and creamy, and the figs add a fantastic sweetness!
Hope you enjoy!
Becky's Fig Dream
Ingredients:
2-3 cups of spinach
1 small cucumber (or 1/2 medium or large)
2 dried figs, chopped and stems removed
1 1/4 cups of unsweetened almond milk
1 tbsp chia or flaxseeds
4-6 ice cubes
Directions:
Blend all ingredients together except ice.  After the mixture begins to look smooth, add your ice in.  This makes a lot, so grab someone you love to share!